My brother was in town visiting a few weeks ago and he and is adorable wife finally closed on their new home, which took them over 2 years to find. Portland Oregon real estate market is just crazy!
Their house is small and they have to choose furniture that is smaller is scale. The nice thing about a small house it is so easy to do it well because you generally do not need as much and your funds are freed up to add the details which say so much about who is living there. They are purging all their hammy down furniture and getting new piece and wanted some design help. They are going with a clean modern Danish style which is perfect for them and the house.
This is the sofa they decided on;
They asked for my advise on what chairs to pair with it so these were my suggestions: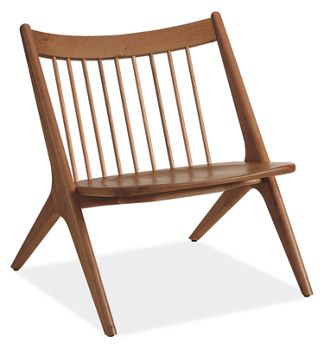 My brother was surprised at the price of these chairs but this is the advise I gave him "It is expensive but it depends on how much you love it. A piece like this is a piece of art telling your story. Remember this is furniture you are investing in for the long haul."
It think this is such valuable advise when you are furnishing your home it puts everything into perspective.
He is choosing the last one.